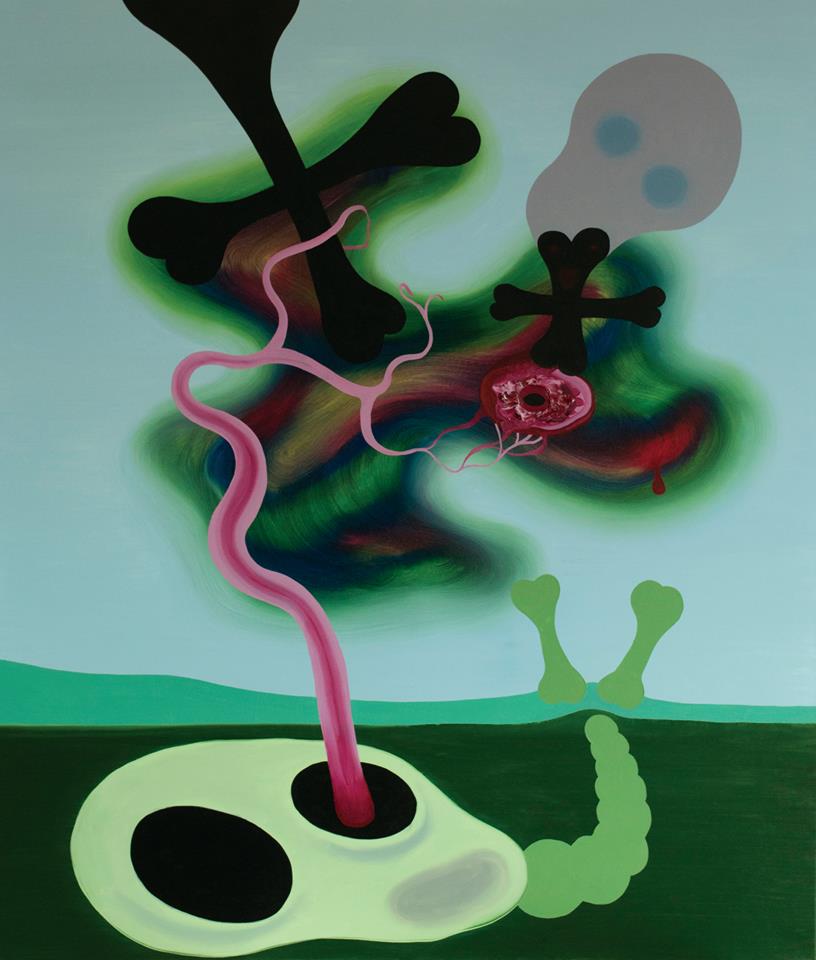 Krzysztof Piętka

Flood
May 18 – July 21, 2018
The exhibition of Krzysztof Piętka consists of two parts: the first one embraces his pictures presented in the Monopol Gallery, while the second one is an installation in the urban space of the Vistula embankment. The title Flood directly refers to the experiences of the artist who was brought up and still lives near Oświęcim in the area at risk of flooding from the Vistula.
Almost every year the village, separated by an old river bed, turns into an island that is temporarily cut off from the outside world. This intense experience provided foundations for the art of Krzysztof Piętka who obsessively returned to it both in his pictures and other artistic activities. In the years 2015-2017, still as a student, he set out on an expedition and went, in stages, along both banks of the Vistula river, thus circling it. The street in which his family house is situated, with the telling name 'Do Koła' — 'To the Circle', served as a point of departure for the trip. At that time he created land artworks and other ones which resulted from the observations made on the way. The installation near the Poniatowski Bridge will be a continuation of these actions.
On the other hand, painting is, for Krzysztof Piętka, an element as intense as nature. His pictures, although formally disciplined, come into existence in uncontrollable waves, virtually every day, almost compulsively. That is why they are themselves a kind of 'flood'. Besides, Piętka's paintings often depict the motif of a river and a home island as a point from which the artist observes the world.