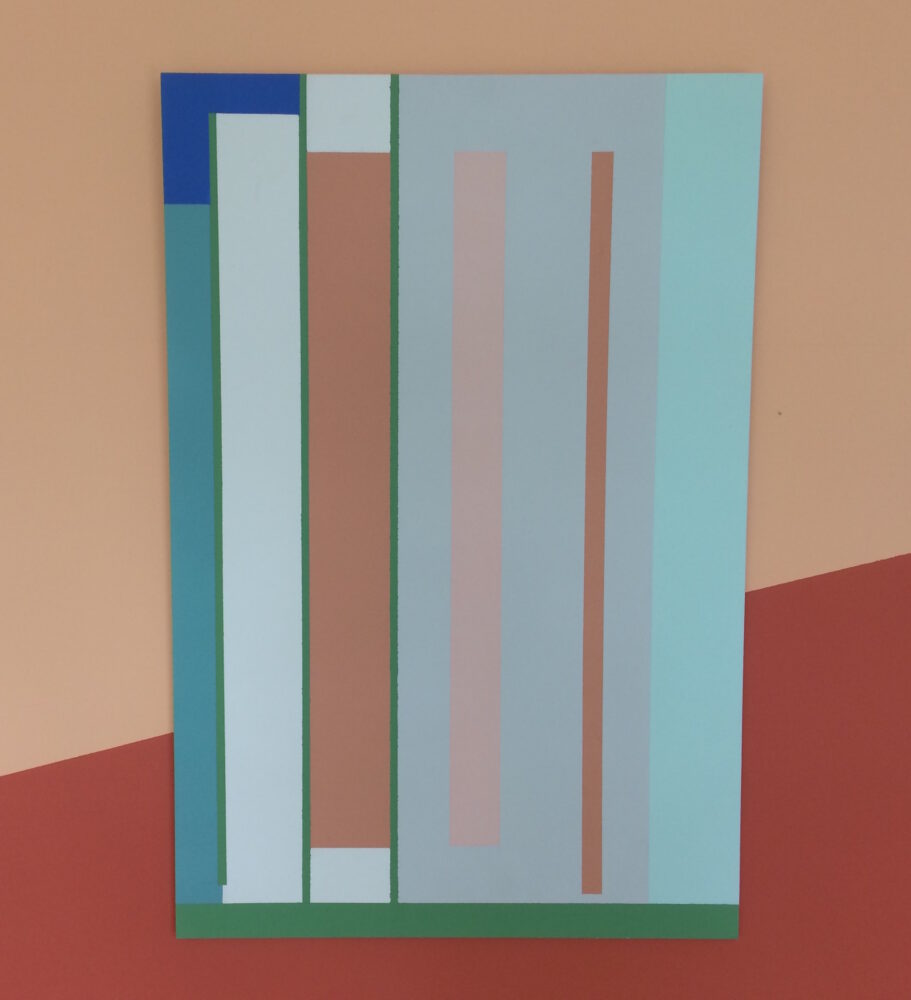 Bartosz Kokosiński

Pastel Blocks
July 27 – September 2, 2017
Titled Pastel Blocks, Bartosz Kokosiński's exhibition stems from a reflection on the aesthetics of urban space in Poland. Though criticism of the "crayon effect" has been mounting, it is hard to say whether it has brought about any real change. It is much easier to notice that recently modernized façades have been aging at a disturbingly rapid pace. Along with advertising billboards, abandoned shacks and sheds, and other objects, they meld into a psychedelic contemporary ruin. In this context, the modernist aesthetic of visual order and moderation, used with various effects during the People's Poland era, comes across as elegant and sophisticated, but it may be the original cause of the current state of affairs. Does the "pastel disease" has its sources in previously unrealizable aesthetic needs and a secret penchant for folksy glitter?
Like in his earlier painting series, e.g., Noises or Reality-Devouring Paintings, Kokosiński searches here for aesthetic extremes. Sometimes he reduces a picture or object to minimalistic synthesis, while at other times he may overload it with the matter.
(…)
With new insulation and cladding, the dullness at our estate was replaced by various designs and colors. There was no overall concept for the whole estate. There could have hardly been one since we hired a different designer virtually every year. We have a rainbow on two blocks, multi-color pyramids, and the solar disk on another. Some laugh that the only thing that is missing is a camel. But the effect is pleasing, the designs don't clash, though they are not identical, as in other states. And we've made sure to avoid any extravagance.
Excerpt from the deputy president of a housing cooperative in Retkinia, Łódź, quoted in: Filip Springer, Wanna z kolumnadą, Wydawnictwo Czarne, 2013.