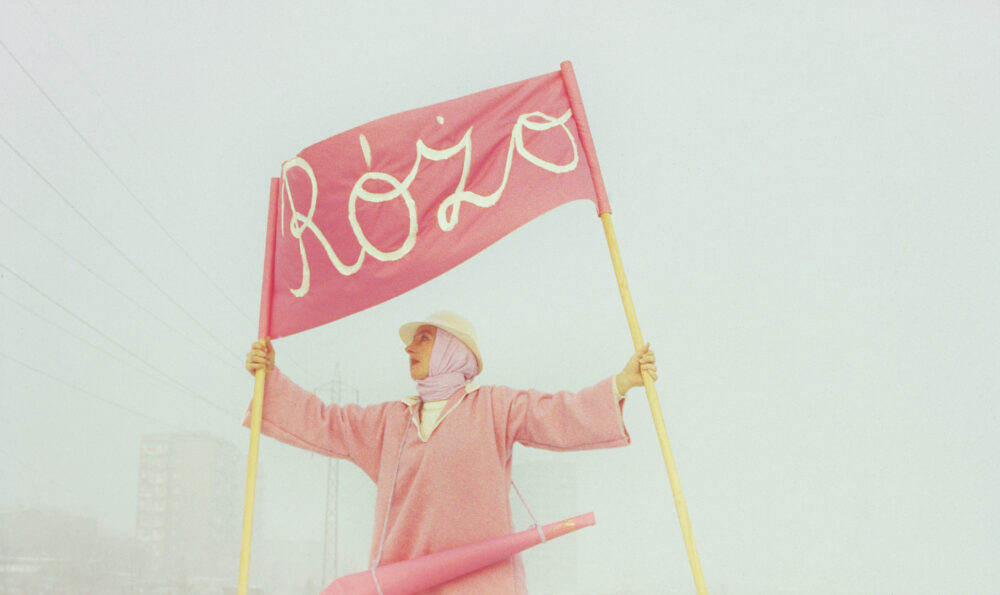 Maria Pinińska-Bereś
Jerzy Bereś

February 28 – April 16, 2014
It will be the first joint exhibition of the two artists — a couple in real life — who were one of the most important representative of the avant-garde of the second half of the 20th century in Poland. Maria Pinińska-Bereś is usually mentioned in the context of feminist art and is believed to be one of its precursors in Poland. Jerzy Bereś—the priest and the mystic—referred in his art to great history and philosophy, looking for spirituality during the fall of higher values.
They spent 42 years as a couple. They never had an exhibition together, i.e. as a duo, even though several times they participated in group shows. They both studied sculpture at Xawery Dunikowski's Studio, they were the members of the Krakow Group, they were also the initiators of the Sculpture of the Year cycle.
Each of them developed individual approach to the sculpturing medium, enriching it with performances or events featuring the audience. She created delicate pink and white objects, soft and sensual oppression tools filling women's everyday life. His sculptures—natural and raw, made of wood and rope—appealed with their primal power. During his performances, which he himself referred to as Manifestations, he also used his own naked body.
Maria Pinińska-Bereś and Jerzy Bereś are perceived as separate artists, with clearly distinctive styles and areas of interest. Independent creative personalities, both outstanding, both with well-established position in the history of Polish art, mentioned by foreign avant-garde researchers. The creative output of each of them naturally headed into its own direction, but if we have a closer look, we can notice both glaring contrasts and subtle, or even unintentional joint inspirations.
Critics and curators visiting Bereś in their shared apartment were more likely to ask Pinińska-Bereś to serve them coffee than to present her own works. It is difficult to say if it resulted from the power of Bereś's art in the context of those times, or from looking down on her as a female artist. Or perhaps her art, which is still relevant, was not fully understood back then.
The exhibition will include sculptures and documentations from both artists' performances.
During the Maria Pinińska-Bereś and Jerzy Bereś exhibition two Projects relating to it will be carried out by Elżbieta Jabłońska and Dorota Podlaska.