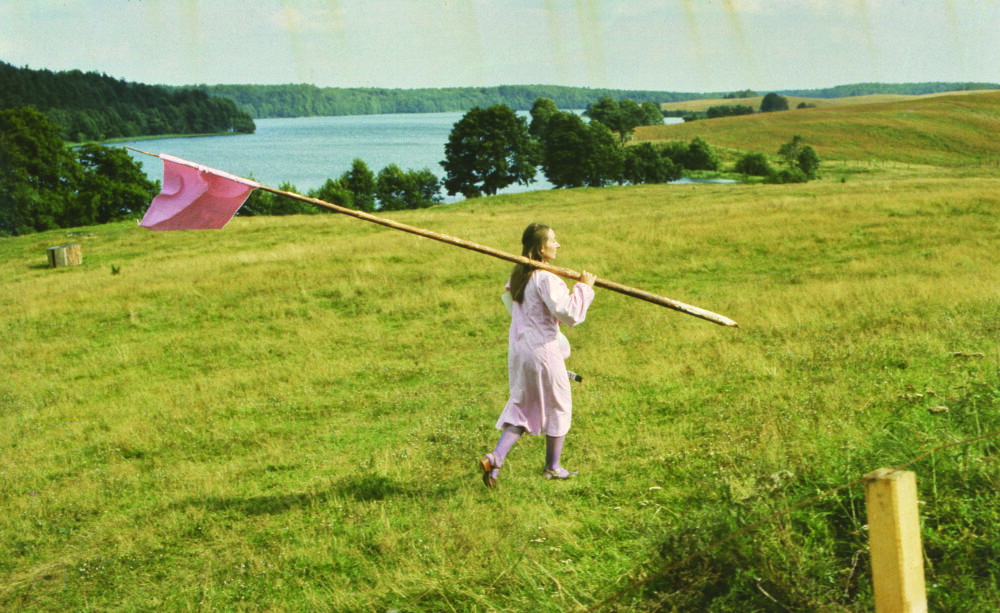 Maria Pinińska-Bereś

The Performer
September 23 – November 30, 2017
Maria Pinińska-Bereś was one of the most outstanding female sculptors of the second half of the twentieth century, and the precursor of women's art in Poland. Known mostly for her subtle, pink works that are very personal and ironic at the same time.
Maria Pinińska-Bereś is known far less as a performer, even though this aspect of her creative output was just as important, innovative, and interesting. Nevertheless, she is still too seldom mentioned in the history of Polish performance, along with such artists as Ewa Partum or Teresa Murak, who have also only recently been acknowledged as such.
Maria Pinińska-Bereś's performances represented the entire array of gestures characteristic of ephemeral art which was developing with so much power during the second half of the last century. In her events, she combined personal and feminine threads with more universal comments on art, politics, or nature. But what they all have in common is a very cozy atmosphere, clear structure, and attention to particular components of the event, such as the attire or the setting. Hence, as a performer, Maria Pinińska-Bereś drew on her experience as a sculptor, and items used during the events often became installations that she exhibited later.
Galeria Monopol will present a wide selection of photographic documentation, works on paper, and items used by the artist during her performances. The exhibition is accompanied by a publication featuring the documentation of all Maria Pinińska-Bereś performances along with her own descriptions and text anthology.
The exhibition and the publication were financed by the Ministry of Culture and National Heritage.