Gabriele Stötzer
I come from a country that no longer exists
Opening: 31.09/1.10 /2.10/3.10, 11 am - 7 pm (Warsaw Gallery Weekend)
Exhibition: 30.09 - 27.11.2021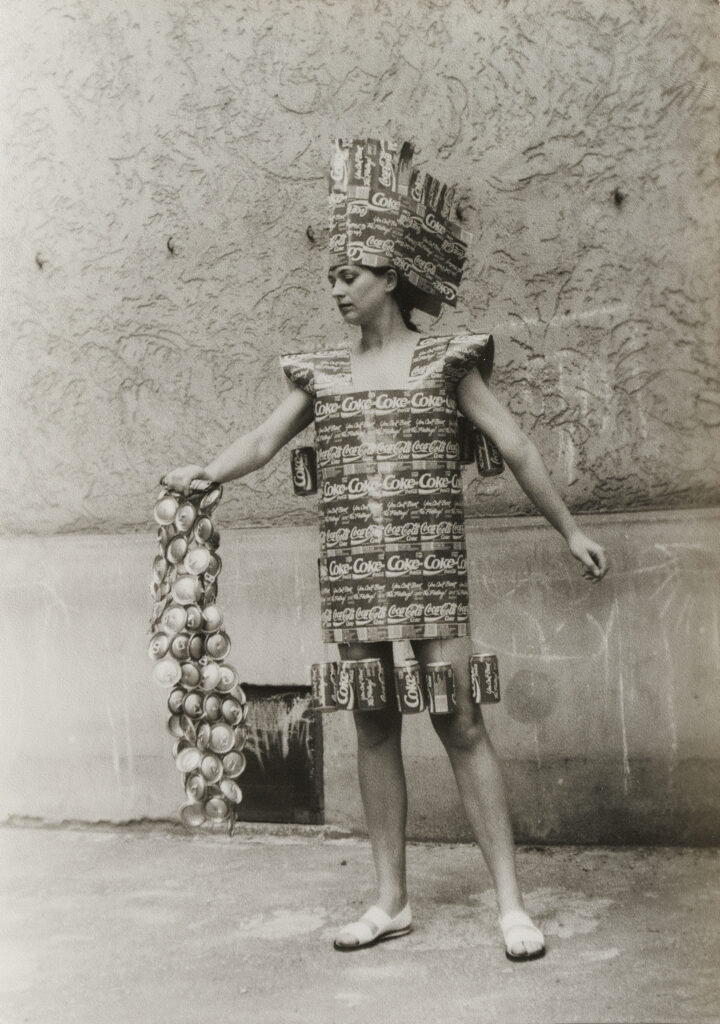 Gabriele Stötzer, Römisches Korsett, 1990, black and white photography
She created performance without knowing that word. She created feminist art without knowing what it was. She created works compared by art historians to the works of Ana Mendieta, Nancy Spero, Carolee Schneeman, and VALIE EXPORT, but she had not heard of these artists yet. Galeria Monopol is hosting the first solo exhibition in Poland of German visual artist, writer, political, and social activist – Gabriele Stötzer.
"I come from a country that no longer exists," says often Gabriele Stötzer, an artist who, in the 1980s, belonged to the progressive underground scene of the former German Democratic Republic. She made friends with young punks, was a member of a squat scene, did photo sessions and performances, shot subversive experimental films, as well as worked with textiles, ceramics, and fashion design, established art groups, and ran an independent gallery. However, unlike in other Eastern Bloc countries, all those activities were illegal and carried the risk of imprisonment in the GDR. Stötzer, similarly to the entire artistic milieu in the GDR, was almost completely detached from the art of the rest of the world.
The exhibition at Galeria Monopol focuses on those aspects of Stötzer's works that, despite the lack of direct contact, are surprisingly close to the works of many Polish avant-garde artists of the 1970s and 1980s. The struggle against the totalitarian regime along with the historical and social circumstances in which her works were created, explain why the Polish audience understands her work intuitively, without the need for detailed clarification. Moreover, it is not only the historical context but also current social situation, such as LGBTQIAP+ community movement and women rights movement, that makes Gabriele Stötzer's art applicable and fresh again. The exhibition displays photographs, performance documentation, video, and textiles.