Józef Robakowski. The Handshake
Opening: 10.12, 7-9 pm
Exhibition: 10 – 23.12.2021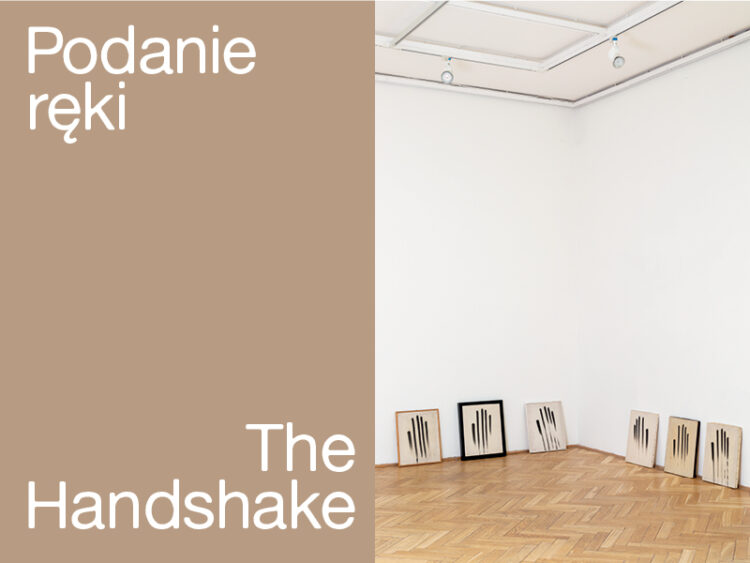 On the occasion of the 40th anniversary of the introduction of martial law in Poland, we would like to remind you of the action of Józef Robakowski titled "The Handshake".
In 1981, the artist created 24 works: the traces of his hand left on the canvas covered with a photosensitive emulsion. He passed them on to 24 people close to him as a gesture of solidarity, mutual support, community, a gesture containing all the meanings of a handshake. Even then, Robakowski assumed that in the future, when the situation in the country returned to normal, it would be possible to gather all "hands" and show them at the exhibition.
After many years, the artist's wish was fulfilled by the collector Osman Djajadisastra. On his initiative, a book and an exhibition were created. They contain all the works from the "The Handshake" series that were found after forty years.
Józef Robakowski says:
THE HANDSHAKE / ACTION
13 DECEMBER 1981
The motive for beginning this action was dated 13 December 1981, which is the first day of the martial law declaration by our government. In our "reality" it was a moment when we all lost our feeling of safety. The "handshake" with the people I was close to was the only gesture I was able to make. It gave me the possibility of close contact with others. I numbered my "pictures" from 1 to 24. They were made periodically and in this way, they were given to friends. I hope in the future when martial law is called off, I will ask my recipients to lend these "pictures" for an exhibition. We will see then that human fate has been connected with this object symbol.
J. Robakowski / Łódź, 15 December 1981
The exhibition is accompanied by a publication published by an initiative of Osman Djajadisastra, containing texts of prof. Iwona Kurz and the interview with Józef Robakowski by prof. Marta Smolińska.